Professional Development and Training: Our experience and client views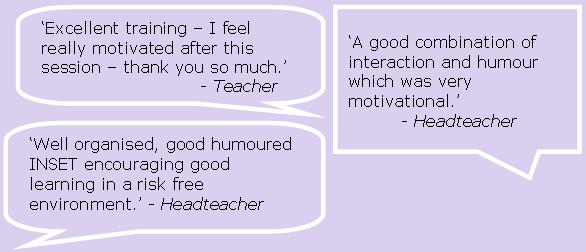 We have extensive experience in organising and delivering professional development opportunities tailored to the needs of a variety of audiences (e.g. local authority leads, whole-school and department groups, support staff, multi-agency groups and parents and carers). We have provided inset days for individual schools and local authorities and individual coaching within schools, as well as supporting PD co-ordinators in schools and local authorities to plan and devise coherent on-going PD opportunities for varied groups.
All of our PD opportunities are informed by evidence-based 'best practice' and we aim to make sessions fun, interactive, memorable and directly useful to the client group.
Find out more