Emotional Literacy Through the Arts
Mike Church and Patrick Jones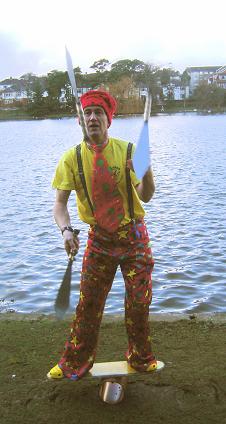 Mike has worked for many years as a teacher in mainstream and day and residential schools for children and young people with social, emotional and behavioural difficulties. He has studied and implemented Emotional Literacy as Deputy Head at NCH Headlands School. He is also an actor, storyteller, performance poet and specialises in making SEAL learning multi-sensory, fun, and meaningful to people of all ages.
Patrick is a well-known poet and playwright whose plays include 'Everything Must Go'; 'The War Is Dead Long Live The War'; and 'Sing to Me'. His performances include the Opening of the Welsh Assembly and the Millennium Stadium.
Together Mike and Patrick work as performance poets, storytellers and actors
with staff and pupil groups using drama presentations and workshops, forum
theatre, storytelling sessions, performance poetry, creative writing and film
making skills.
These activities support schools and staff in bringing to life SEAL related
assemblies and activities, developing and extending cross-curricular links and
ensuring both heart and head are engaged in SEAL work. They help pupils to
develop their emotional vocabulary, build on their strengths, help them to
regulate emotions, celebrate their own and others' achievements and develop
their infectious optimism.